Feature Friday: LaTondra Martin of Soap Fresh So Clean
Interview with LaTondra Martin, the founder of Soap Fresh So Clean
LaTondra Martin is the visionary behind Soap Fresh So Clean, one of Beijing's leading natural skincare products. This Feature Friday will help us to learn more about LaTondra and peek behind the curtain of this bubbly business.
We have gotten to know you through your brand Soap Fresh So Clean and would love to learn more. When and how did you start your business? What was the starting inspiration?
LaTondra:  I began Soap Fresh So Clean officially about 2 years ago, but I spent a few years prior learning and gathering information about soap making. I started initially because I wanted a better option for my skin. I was inspired to begin in Beijing because I saw a need in the community for personal care products. There was also a movement toward items that were more holistic and chemical-free than items commercially available.
Soap Fresh So Clean products are made with all-natural ingredients designed to not only clean the skin but nourish it as well. They do not leave the skin dry and itchy, but clean and moisturized. Customers tell me that they often don't need lotions or that the dry patches and problem areas on their skin have cleared after using Soap Fresh So Clean products.
From those early days until now, how has your business evolved over time to what we all see and know?  
LaTondra: The business now has a base set of soap products that customers love and request consistently. We have also added scrubs, bath bombs, and a few other things in addition to our already popular soap line. We sometimes offer seasonal products as well as gift sets from time to time.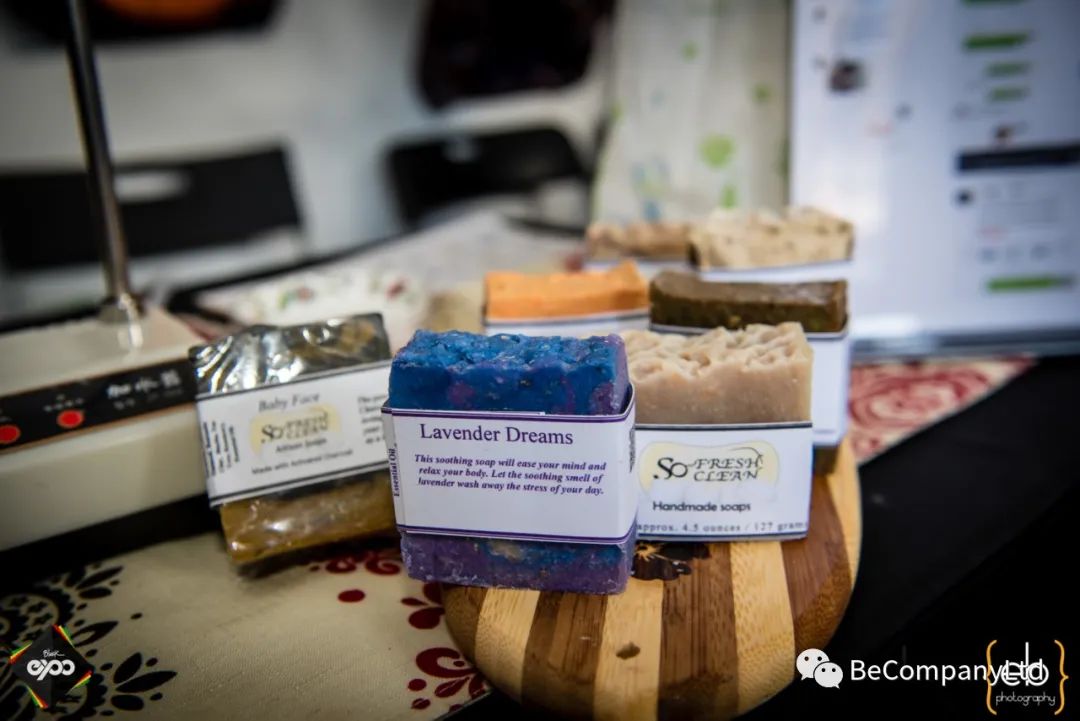 That is great to hear that your products and offerings have grown. Have your business goals also grown?   I am currently working to offer my products in the USA as well as Mainland China. I am also working to increase my social media presence through Facebook and Instagram pages soon.
Please do let us know once your social media accounts are up, we will be sure to follow you. In this era, there are literally hundreds of businesses for every product or product category. How do your background and story make your stand apart?
LaTondra: I have always been drawn to nature and things made by artisans and crafters.  My mother is a Registered Dietitian so wellness and health were part of my upbringing.  My maternal grandmother was known for using natural remedies to treat [ailments].  My paternal grandmother always had a garden with fresh veggies, visited farmers' markets, or actual farms. I grew up with these women and learned a lot from them. I was a Girl Scout and involved in 4H. Those groups encouraged a natural lifestyle. I  was also always drawn to biology and studied advanced biology in high school and in college it was my second major. I learned so much about human anatomy and the things that benefit the body.  As I grew older, I became more and more interested in natural body products and eventually decided to create my own.
I think that the time I spent learning about soap making and developing my products shows through [to] my customers. They can see and feel the difference in their skin and are often complemented by others. I also look for ways to boost the benefits in my baseline of products. For example, My coconut soap now contains freshly grated and dried coconut shreds, as an exfoliant.
As the owner and maker for a handcrafted business, we are sure a lot of work and passion goes into each item that is brought into the world. Can we peek behind the curtain you talk to us about your creation process?
LaTondra: When creating new products, I think about the problems that consumers have expressed about their skin. I research ingredients that help with that problem and make testers to see which formulation is best. I then make that product into regular-sized bars to sell. I also take any opportunity to learn, even while on vacation.  While in Bali, I took a coconut oil making class and most recently an herbal soap making class. I am a member of several soapmakers and body product makers groups.
Sounds like you have built your business in a way that is very responsive to the needs of the customer. What is the most common request or problem area that you receive? What's the most popular testimonial you've received? Most people complain of dry or irritated skin.  Customers comment that after using Soap Fresh So Clean products, their skin is noticeably different and feels smoother, softer and moisturized.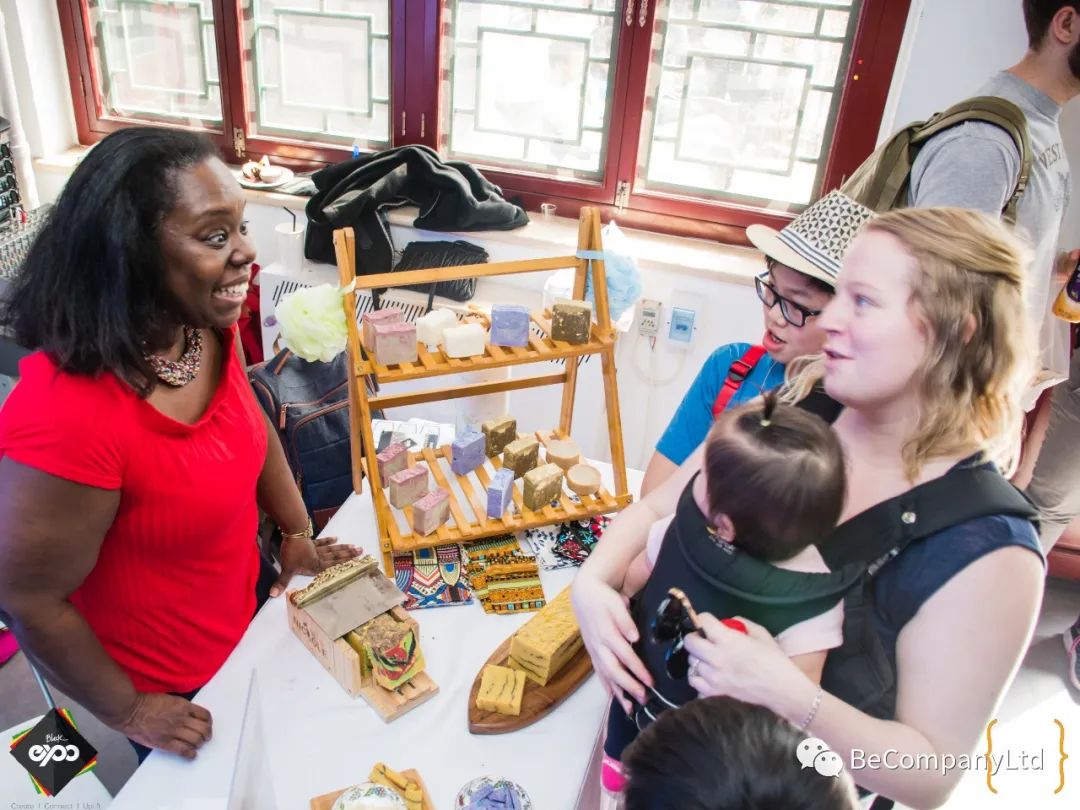 For a number of vendors in the BlackEXPO family, we know that their businesses often sustain themselves and their dreams.  Additionally, We often see that the products also support communities and initiatives that are close to their heart. Is that the case for your brand as well?
LaTondra: Yes, I have assisted many organizations in the past, by donating products or sponsoring events. I believe it is my duty to pour back into the community and to support those who are trying to make a difference in our community and the world.
That is great that you are intent on using your business not only for profit but also for a purpose. We are looking forward to seeing Soap Fresh So Clean continue to grow and keep us clean and natural.  Reflecting on your journey thus far, what is one lesson that you've learned through running a business that you would like to pass on to others looking to make an impact through business? 
LaTondra: This process has taught me persistence and patience. Starting a business in Beijing has been challenging. Sometimes, as business owners, we want to do everything, [and do it] NOW. I have learned that pacing myself and remaining persistent and consistent helps me to focus and plan for the future.
This is your chance to connect with the B•e Family, what else should they know about you or your brand that isn't commonly shared? 
LaTondra: I want to first, express my gratitude to the B•e for encouraging me to launch my company at the very first BlackEXPO event in Beijing [in March 2018]. I also want to thank the B•e family for their consistently strong support for my products.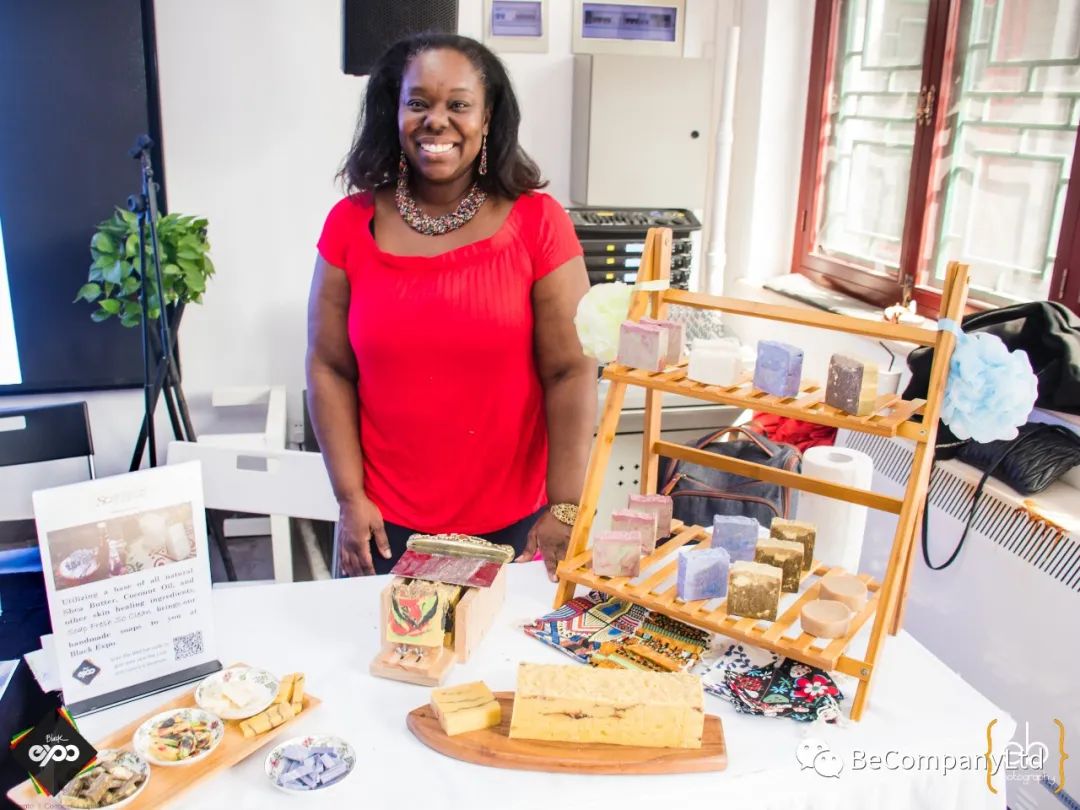 It is our honor to be the launching ground for you and other businesses. We've enjoyed watching your business grow and can't wait to see what's next. For people who want to connect with you, how can they reach you?
LaTondra: You can contact me via Wechat ID: lalamarr, Email: SoapFreshSoClean@gmail.com, or by scanning the QR code below.

***
Thank you, LaTondra, for taking the time to share with us all the great work that you are doing and giving us a peek behind the curtain. Be sure to follow Soap Fresh So Clean to stay up to date on their journey and keep your closet up to date
Answers edited for clarity
**

Check out last week's Feature Friday with Chariots Handmaydz here.